Florida Remains No. 1 for International Buyers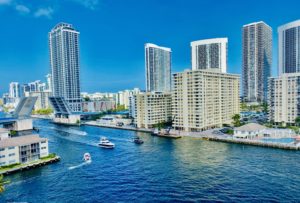 The Sunshine State is still the top choice for international home buyers. About one in four 24% of international buyers purchase a home in Florida, according to Florida Realtor Magazine.
Percent of international buyers by state
Florida: 24%
California: 11%
Texas 8%
Arizona: 7%
New York: 4%
In 2022, the highest dollar volume among international buyers in the United States came from China, followed by Canada, India, Mexico, Brazil and Colombia.
Some of Florida's traditional global markets are expected to see a bigger rebound. For example, Canadian snowbirds are traveling again to Florida, and buyers from Latin America and the Caribbean are active throughout the state.
While South and Central Florida remained the most popular inbound markets, international buyers are now active throughout the state, from the Panhandle and Jacksonville to the Treasure Coast and the Florida Keys.
In Tampa Bay, new residential and commercial developments are attracting international buyers and investors.
In Central Florida, the incoming stream of buyers from the U.K. is picking up again. The Orlando area is also attracting Brazilians looking for vacation homes, and Colombians buying single-family homes. On the other hand, German buyers are heading to Sarasota and Southwest Florida.
Miami and Fort Lauderdale continue to be primary or second-home destinations for buyers from Latin America with strong interest from Argentina, Colombia, Brazil, Chile, Venezuela and Mexico.
Although international-buyer purchases slowed during the pandemic, buyers have returned to the market.