It was a simple tweet that has created a tech boom in Miami: "How can I help?" Those words by Miami Mayor Francis Suarez has created an accidental campaign that's changing Miami's business world.
The story goes like this: Mayor Suarez was leaving lunch at tech billionaire Peter Thiel's house and on his way back to City Hall he received a text from an unknown number.
The person congratulated the Mayor on a job well done, so Suarez asked whom he was speaking with, to which he got back "David B." Not really clearing anything up, Suarez responded "last name?" It was David Beckham.
These turn of events accidentally launched a social media campaign to make Miami the latest innovation hub when someone on the app suggested bringing Silicon Valley to the Sunshine State.
His "How can I help?" response generated a frenzy in December of 2020, which is now clearing the way for a tech boom in the 305.
San Francisco and New York City have been the preferred cities by tech companies since they're major office hubs. But the coronavirus pandemic opened up remote work as a possibility for many people.
Thousands have left their respective cities in search of cheaper rent, more space and less real estate taxes to top it off. Plus, the sunshine and beaches attracted many to leave their matchbox lifestyle for some open space here in Miami.
Now, venture capital influencers and Silicon Valley elite, like Keith Rabois left the Bay Area to Miami. Square, LinkedIn, Yelp, and PayPal, announced a move to Miami as well.
The buzz is clearly having an impact. There's an announcement nearly every day with news of a new relocation, company office or multi-million-dollar real estate purchase. A simple tweet has moved the goal post and Miami is winning.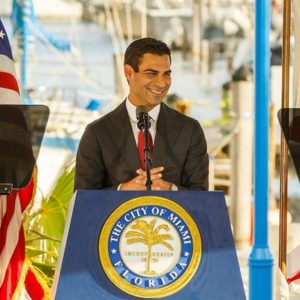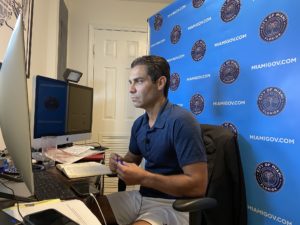 Images Courtesy: Mayor Francis Suarez/Twitter